Work with us
Be part of a team that puts people at the centre of everything. We celebrate your individuality and welcome your ideas.
Attracting people who want to make a difference
Our people are driven to do things in the best way, not the way they have always been done. We work hard, and our efforts are rewarded with great development opportunities and a supportive team spirit. 
We want to nurture this friendly and dynamic company culture so that we can continue to attract diverse talent with a breadth of knowledge and world-class skills. As a part of Healix, you can expect a range of excellent benefits and an environment where people really do care.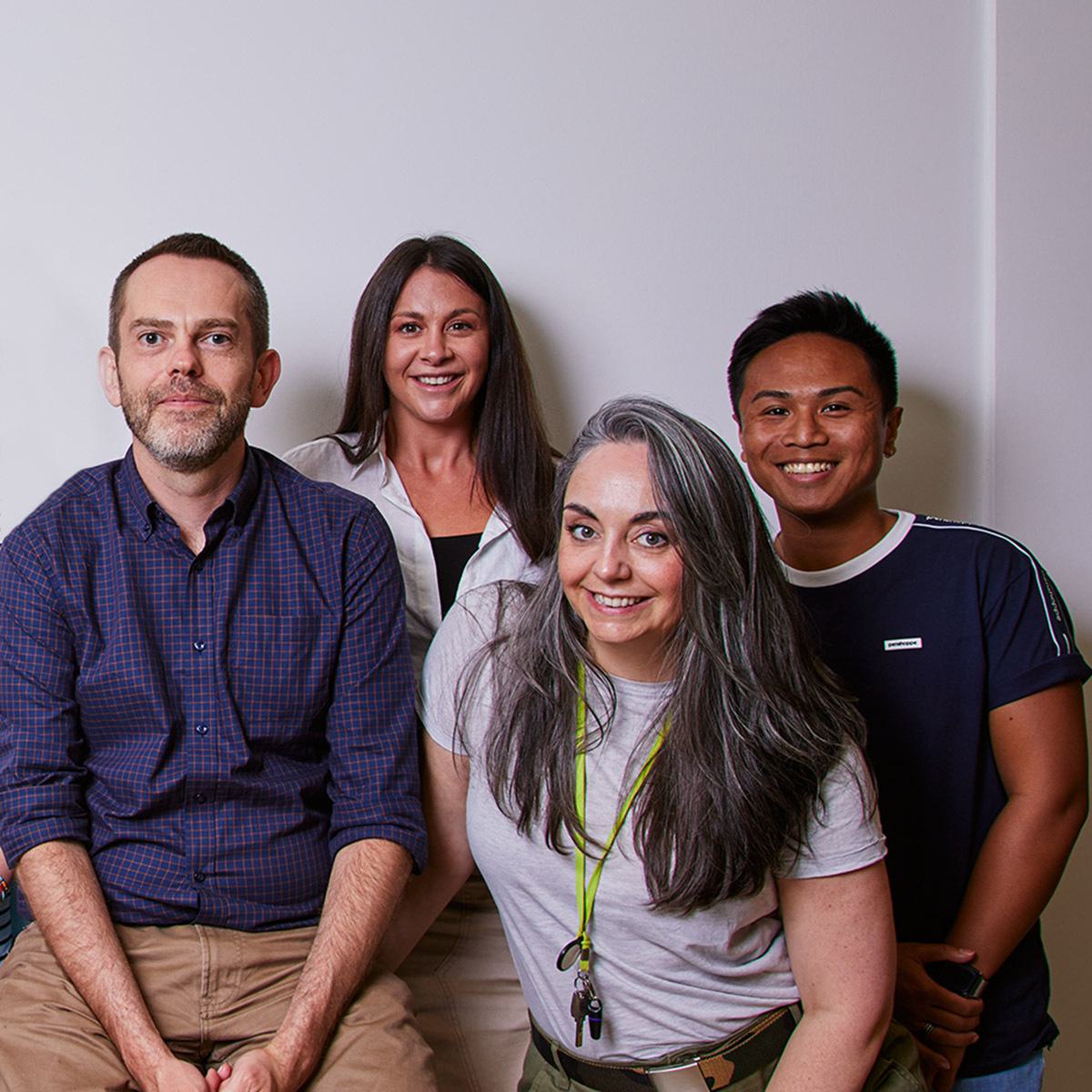 Take the next step to join our team
As our business continues to expand and thrive, our need for brilliant people increases. If you want to work for a company where you can make a real difference, apply for one of our vacancies.
Current vacancies
Why we're proud to work here
There are more than 400 employees at Healix who all share our core set of values. These guide the way we work with clients and each other, and they're the reason why we're proud to be a part of this business.

Be genuine
Stay true to your own personality and values, even if you're under pressure.

Be passionate
Love what you do and bring a sense of purpose to every task.

Be bold
Challenge convention. Speak up, speak out, and take action when it matters.

Be clear
Always be transparent about what you're doing, why and how it supports our clients.

Be respectful
Treat the thoughts and beliefs of others with as much importance as you do your own.

Be considered
Take the time to consider how your actions will impact outcomes and other people.
What's it like to work at Healix?
Find out what some of our team had to say.

Healix is a great place to work! We are a company full of passionate, caring, fun people who are always striving to be the best that we can be and to provide superb services to our clients. We go above and beyond to support one another, to innovate and to challenge. It is the people who make Healix who we are.

Susie Morris

Director of Trust Sales

Susie Morris

Director of Trust Sales

Since joining Healix at the start of 2023, my experience so far has been extremely fulfilling. The inclusive and collaborative working environment has allowed me to consistently expand my skills and knowledge. I have been lucky to work with such a talented team who are always willing to share their expertise and advice to further aid my personal growth and my contribution to the company.

Danny Mason

Medical Claims Assessor

Danny Mason

Medical Claims Assessor

Working at Healix is like being part of a big family – we're not faceless, but a close-knit team where everyone matters. It's important to me that our members are central to what we do, and I feel that Healix's values align with mine. I like that senior management is visible and approachable, and I also like the diverse mix of people in the company. Healix knows how to look after its staff and the social events are a big plus!

Lucy Chu

Medical Claims Assessor

Lucy Chu

Medical Claims Assessor

My most memorable moments at Healix have been to provide timely and impactful intelligence to help people in stressful situations over the past year, including for developing security situations in Haiti and Peru, among others. You are consistently challenged everyday to perform and grow within an environment that prioritises teamwork.

Michael Gardiner

Global Threat Analyst

Michael Gardiner

Global Threat Analyst

The family culture set at Healix creates a safe and welcoming environment. This encourages everyone to work together, trust each other, and create the best possible solution for every problem that may arise. My favorite part about Healix is how dedicated the team is to the people we protect. Creating solutions to help people is the goal of Healix, and I have seen time and time again how we achieved that.

Erin Deschenes

Sales Executive, Boston

Erin Deschenes

Sales Executive, Boston

I have worked at Healix for over 13 years in several different roles and the main reason why I, along with others stay, is because it is a great and enjoyable place to work. Healix has fantastic people, great support, and you never feel like you're alone as you always have someone there for help and support. It is a very driven company, always looking to develop and grow, which also makes it exciting to be a part of.

Dan Poole

Head of Global Implementation

Dan Poole

Head of Global Implementation

Being in such a fulfilling job is incredibly important to me and Healix certainly provides this. Not only is it such a rewarding place of work but the people make it very special too. I feel privileged to work alongside some fantastic people in such a brilliant workplace!

Cydney Walsteyn

Commercial Finance Manager

Cydney Walsteyn

Commercial Finance Manager

Joining Healix has been amazing with kind and helpful co-workers. I particularly appreciate the continuous learning experiences and the multifaceted nature of the work. Healix places great importance on open communication and creative thinking, making working here very enjoyable.

Navjot Dhillon

Medical Risk Analyst

Navjot Dhillon

Medical Risk Analyst
A place where everyone can thrive
At Healix, we recognise the importance of just treatment and the positive promotion of equality for all applicants, employees and partners. We are proud of our all-embracing approach to equality and prevent all types of discrimination on any grounds.
We appreciate the importance of special requirements and proactively accommodate them, making any necessary adjustments. This guiding philosophy stretches far beyond the stages of selection, job/task allocation, training and  promotion. It also covers appraisal, transfer and compassionate allowances. Ultimately, we want to create an environment where everyone feels a part of the team and is able to thrive.