Healix offer Healthcare Trust clients a unique new EAP service
24.07.2018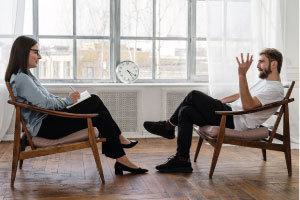 Healix Health Services has partnered with Vita Health Group to offer its Healthcare Trust clients a unique new EAP service.
"Founded on clinical excellence and an innovative and evidence-based approach to mental health, the 'Workplace Wellness' EAP integrates well with our mental health pathways", commented Ian Talbot, Commercial Director of Healix Health Services.
"We chose Workplace Wellness because of their long established reputation in the industry, broad experience of corporate employee populations and their forward-thinking approach, providing an EAP that is a strategic and measurable benefit for employees. For example, an employee who presents with mental health concerns to Workplace Wellness will be assessed and offered a personalised intervention based on sound evidence based practice.  This ensures a flexible and individualised approach to fit around work and family life."
The service is occupationally-focussed, providing insightful management information on usage, including measurable outcomes and a proactive approach to mental health.
Alison Aslin, Head of Business Development for Mental Health at Vita Health advised that 74% of employees using the Workplace Wellness services report that they would have taken time off work had it not been for the support of Workplace Wellness and 88% report an improvement in work performance.
"An additional important factor in working with Workplace Wellness is their ability not only to provide an EAP but also to enable a fully integrated mental health service to ensure employers and their employees get the support they need at the right time", advised Talbot. "We work seamlessly with the Vita Health Group with aligned propositions on mental health awareness training programmes, EAP and mental health full service provision, ensuring a smooth service for the employee at a stressful time."
Discover the advantages our healthcare trusts offer over traditional Corporate Private Medical Insurance schemes and learn about the full range of services we can offer employers as part of a fully integrated health and wellbeing strategy.