Enabling critical evacuations from Ukraine
Summary
The winter of 2021 was an incredibly tense time as Russian military forces built up on the Ukrainian border. During this time, Healix was commissioned by a multi-national corporation with a substantial operational footprint in Ukraine to produce a customised evacuation plan for employees and their dependants in the event of a Russian invasion.

Support when it mattered most
4
months
Starting 10 days before the invasion.
10
protection officers
Providing support in-country and across borders.
200
people evacuated
From locations including Kharkiv, Kyiv and Dnipro.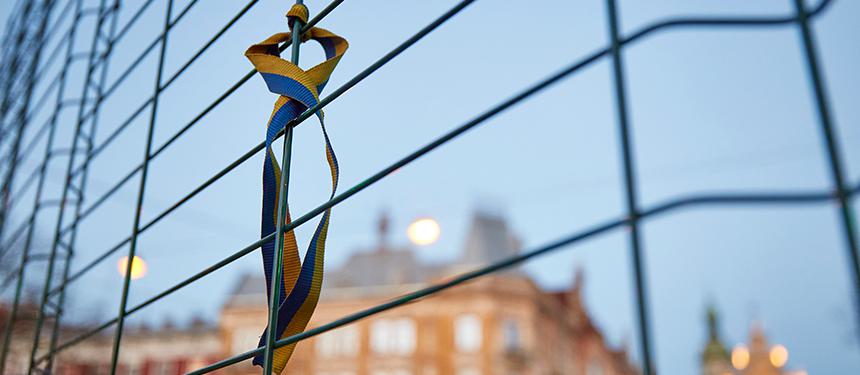 The challenge
Develop an actionable plan to support staff in Kyiv and in other vulnerable locations.
We consulted the client's Crisis Management Team (CMT) and worked with them to develop an actionable plan, encompassing a contextual understanding of the risk environment, identifiable 'triggers' that would prompt evacuation and practical advice on the overall management and coordination of an evacuation.

Our approach
24/7 monitoring, with regular intelligence provided.
Our team began correspondence with a number of hotels in Slovakia and Poland to ensure rooms would be available at short notice for any potential evacuations. We continued to monitor the deteriorating conditions 24/7, providing regular intelligence updates to stakeholders.
As established triggers for evacuation proceeded to be met, Healix stood up our Incident Management Team (IMT) and escalated our operational readiness. This was all taking place 10 days before the invasion began, and the potential for conditions to rapidly change meant that it was important to move quickly. 
An evacuation notice was communicated to the client's CMT through the Healix Sentinel Tracking portal, and regular welfare checks were set up with the employees. For those that opted to evacuate, we assigned specific groups and ensured they were familiar with their evacuation plan.
Using our Travel Oracle app, we monitored the location of evacuees as they made their way to their designated assembly location to be met by our team. Healix looked after them and their dependants (and even domestic pets) every step of the way.
The results
Two hundred employees evacuated safely.
Healix was able to support a return to Kyiv for displaced residents for whom it was essential to return. We performed a three day reconnaissance assessment of all known operational considerations, with ongoing surveillance from both our ground team and team in the United Kingdom and Singapore.
For more than four months, Healix had 10 close protection officers providing support in-country and across borders. Almost 200 of those who decided to evacuate were successfully moved from locations including Kharkiv, Kyiv and Dnipro.
Those that chose to remain were supported with essential supplies and door-to-door check-ins. These measures allowed our client to resume business operations, maintain essential security protocols and save countless lives.