Best practice risk management for LGBT travellers
27.06.2019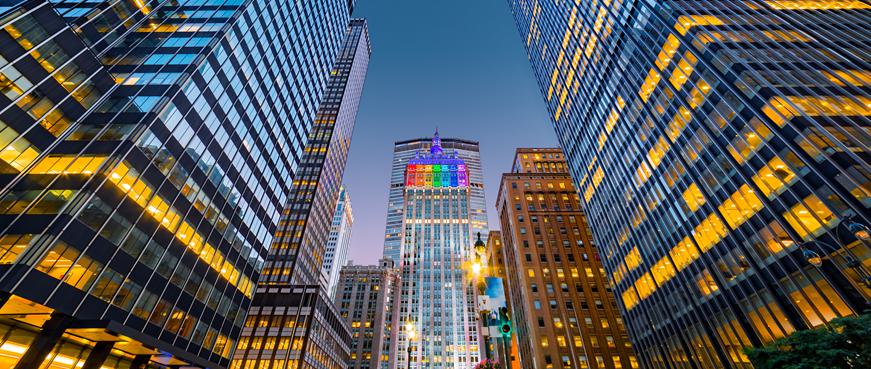 As Lesbian, Gay, Bisexual and Transgender (LGBT) Pride month draws to a close, it is important that organisations continue to discuss best practice for LGBT travel security, and commit to ensuring their moral, and often legal, duty of care for their globally mobile employees.

The legal and societal risk landscape is constantly changing for LGBT travellers, and global attitudes are increasingly polarised. Since the start of 2019, Austria, Taiwan and Ecuador have all passed progressive legislation legalising same-sex marriage, while countries like Angola, Bhutan and Botswana have all moved to decriminalise same-sex activity. These developments contrast the increasing frequency of crackdowns targeting LGBT communities in countries like Indonesia and Egypt, as well as the large number of countries who retain legislation that criminalise same-sex activity.
These developments all highlight that a 'one-size-fits-all' approach to risk management does not always account for the needs of organisations' increasingly diverse workforces. While not exhaustive, below we outlines some simple ways that organisations can ensure they're accounting for the specific risks facing LGBT travellers, as well as some basic steps that travellers themselves can take to keep themselves safe overseas.
Organisations can look after LGBT travellers by:
Providing appropriate risk assessment and mitigation advice for LGBT travellers
If employees are comfortable disclosing their sexual orientation and gender identity, these assessments should be bespoke and look at the specific risk profile of the individual traveller. This should include an assessment of the location and purpose of travel, as well as the prevailing legal, cultural, logistical and security risks they are likely to face.
However, many employees may not feel comfortable disclosing their sexual orientation and it is, therefore, important that organisations have accessible LGBT travel risk mitigation advice. This can include having LGBT travel resources available to everyone within the company, or offering access to a platform like Healix's LGBT e-learning modules. This ensure that all members of your workforce can discreetly access information to keep themselves safe.
Including LGBT provisions in corporate policies
Many organisations are increasingly placing diversity and inclusion at the heart of their corporate culture. A key part of this is ensuring that corporate policies account for the diverse workforce. Corporate travel risk policies should include provisions for LGBT travellers, and should be revised regularly to account for the constantly changing risk environment.
Establishing global anti-discrimination policies is also a key way that organisations can ensure that LGBT travellers can work in an environment free from discrimination, regardless of local legislation or customs.
Finally, ensuring that mobility policies are comprehensive and inclusive will also support LGBT employees. These should look specifically at the risks that LGBT employees may face in terms of immigration laws, accommodation, family benefits and access to healthcare.
Develop contingency plans
While preventative measures can significantly reduce the risk facing LGBT travellers, it is important that organisations have contingency plans in place in the event of an incident impacting a LGBT employee. These should be devised pre-emptively to ensure a streamlined response. Considerations should include the accessibility of consular and legal support, the internal incident management framework, and communications protocols.
LGBT travellers can reduce their risk profile when conducting global business travel by:
Researching their location of travel and familiarising themselves with 'safer' areas
With legal and societal attitudes constantly changing, and with there being a large number of 'grey' areas when it comes to legal and societal attitudes, traveller should conduct some research into how 'LGBT-friendly' the location they're travelling to is. This can be done through embassy and LGBT-travel websites and forums or, providing they feel comfortable doing so, through reaching out to their organisation's security risk manager or Healix for advice.
It is important to also consider the localised risk environment. As a general rule, urban environments tend to be more cosmopolitan and often attract a larger LGBT community, and can lead to the development of 'gay-friendly neighbourhoods'. However, in higher-risk countries, such communities have been directly targeted in police crackdowns, with LGBT-venues from bars, gymnasiums, hotels and bathhouses being subject to hostility.
Exercising discretion and avoiding public displays of affection
MENA
Middle East and North Africa (MENA) has the highest number of countries that still retain the legislative framework to implement capital punishment for those found guilty of homosexuality.
This includes Yemen, Saudi Arabia, Qatar, Iran and the United Arab Emirates.
Europe
The security risk facing LGBT travellers in Eastern Europe is far higher than in Western Europe, owing to rates of homophobia and related violence.
The global spotlight has focused on Russia, where state-sanctioned homophobia has been compounded by an uptick in hate crime, vigilantism and entrapment incidents.
Africa
While homosexuality has been decriminalised across a number of African countries, many still live without legal protections and the risk of harassment persists.
Some countries have actually strengthened legislation to prohibit same-sex relations, namely Uganda and Chad.
Americas
North and South America have some of the most advanced LGBT rights globally.
In contrast, legal rights and societal attitudes in the Caribbean are far behind those in North and South America, and many countries in the region retain colonial legislation criminalising same-sex relations.
APAC
While some countries in APAC have taken progressive steps on LGBT rights, others have regressed in recent years.
Countries within Southeast Asia have tightened restrictions and increased discrimination against the LGBT community. These include Indonesia and Malaysia.
In countries where disclosing sexual orientation may increase an LGBT traveller's personal risk profile, or leave them exposed to harassment and discrimination, it may be wise for travellers to avoid discussing their sexual orientation with anyone they are unfamiliar with.
This includes exercising caution online, particularly when using LGBT social media apps. Some countries have banned such apps, while others have used them for entrapment purposes, with conversations held over the apps used as evidence in criminal trials. In locations where hostile societal attitudes prevails, these apps have also been used in incidents of vigilantism and blackmail.
Another consideration is whether exercising public displays of affection will draw unwanted attention and increase the risk of verbal and physical harassment. In more conservative countries, such displays could even breach local law and increase the risk of detention. While this is ultimately a personal decision, LGBT travellers should make assessments on a case-by-case assessment to ensure they're not exposing themselves to heightened security risks.
Remaining aware of what to do if things go wrong
LGBT travellers who are receiving unwanted attention or being subject to verbal harassment should remove themselves from the vicinity, and avoid engaging with the assailant. For those who believe themselves to be in more immediate danger, it is important to contact the local security forces, their organisation's security manager or security assistance provider. An assessment on who to contact should be made dependent on the quality and impartiality of the in-country security forces. It is also important that LGBT travellers know who to contact in the unlikely event of being detained; this could be the organisation's security manager, assistance provider or in-country consulate, embassy or high commission.