Child suffers mystery illness in Rwanda
Summary
When Healix was notified of a child in Rwanda with a rapidly deteriorating mystery illness, we worked against the clock to secure life-saving treatment and build an evacuation plan, against a constantly evolving situation.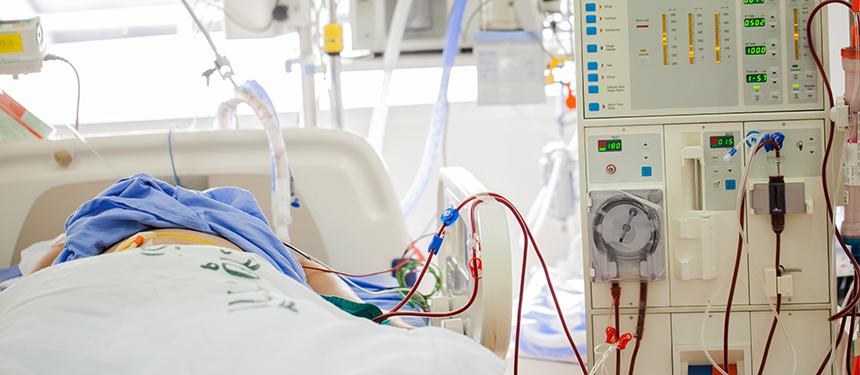 The challenge
Unknown cause and limited facilities.
Healix was notified that a two-year-old boy had been admitted to hospital with a mystery illness while travelling in Kigali, Rwanda with his parents.
The case was immediately passed to one of our Healix doctors who telephoned the treating doctor in Rwanda. It was established that the boy had kidney failure and was getting worse. The cause of the illness was unknown and the treating hospital had limited facilities.
Our approach
Within one hour of receiving notification of the case, an evacuation plan was prepared.
Our medical team determined that the patient could be evacuated to the UK by air ambulance as long as his condition did not deteriorate. If he became too unstable to be flown home to the UK he would be moved to a facility in Kenya which has the best medical care in East Africa. 
We liaised with medical teams at both hospitals, in Kenya and in the UK, to pre-alert them. Within hours of receiving the case, an air ambulance was dispatched and a medical team was with the patient. Unfortunately, the patient was deteriorating quickly and after discussion between the air ambulance team and our Healix doctor, it was decided to admit the patient to the hospital in Kenya.
Immediately upon arrival, the patient was given life-saving dialysis and medical tests that were unavailable in Rwanda. This ruled out malaria but confirmed a diagnosis of haemolytic uraemic syndrome, a condition that occurs when the small blood vessels in the kidneys become damaged and inflamed. 
He remained in intensive care for several days, during which time his progress was carefully monitored by Healix doctors.
Outcome
Quick response enabled a rapid transfer.
After a week his condition was stable, although he still required dialysis. A Healix doctor flew to Kenya in order to accompany him on a flight home. He was then transferred by ambulance from the airport to a children's hospital where he had ongoing treatment for kidney failure.
After a few days, he was well enough to return home and be back at school. Our quick response allowed for a rapid transfer to a centre of excellence where the child received specialist treatment, before being repatriated home with a Healix doctor to the UK, where he made a good recovery.