Healix International announces management changes
02.06.2021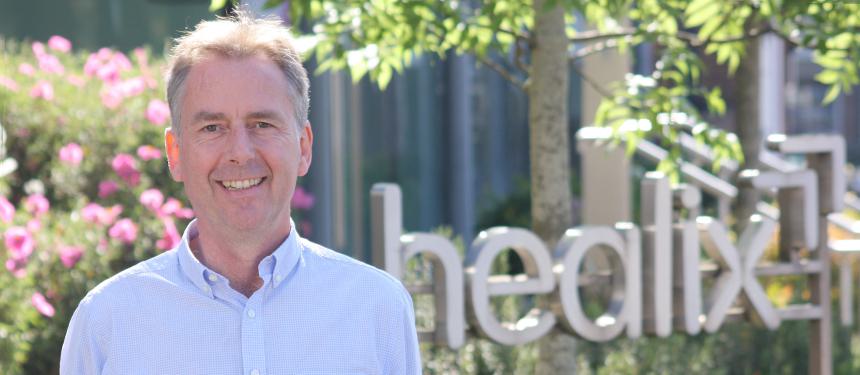 Healix International is delighted to announce management changes, with the appointment of Mike Webb as Chairman. Taking over Mike Webb's role is Charlie Butcher, currently Commercial Director of the business, who has been promoted to the position of Chief Executive Officer.

By becoming Chairman, Mike Webb, who has been Healix International's CEO for four years, will continue to be actively involved in the company's ongoing activity. Under his leadership, Healix International has significantly improved its financial performance as well as growing its range of products and services and has seen a very strong commercial performance despite the challenges of Covid, with the Company consistently driving innovation and fostering a customer-centric culture.
Charlie Butcher becomes CEO of Healix International from June 2021 as part of the management changes. Charlie joined the Company in 2006 as Finance Director and was promoted to Commercial Director in 2019. Over the last two years he has achieved considerable sales success in Europe, the USA and Asia Pacific.
"I am very much looking forward to this exciting new role, building on my extensive experience of the Healix International business over the last 15 years", said Charlie Butcher. "More than ever, companies are looking for the safest and most effective ways to get their employees working abroad again. It falls under a company's duty of care to ensure the personnel they send abroad receive the best possible support measures to enable this to happen.
"Local security and medical facilities can vary dramatically across borders, and employers need to know their workforce has a support network in place. That is where Healix International comes in. Healix medical and security teams work closely together to deliver an integrated risk management and assistance operation, helping to fulfil employers' duty of care responsibilities.
"I look forward to continuing to oversee the onward commercial success of Healix and working closely with Mike Webb and the Executive Board and feel very confident that we have the right team in place to achieve on-going success."
Mike Webb added: "I am very proud of the part I have played as a member of the team that has enabled Healix International to deliver profitable growth and be seen as one of the most successful medical and security risk management companies. Healix is a great business that has a proven track record for delivering high quality services to many blue chip companies and government organisations. I look forward to working with Charlie and the rest of the Executive Board in my new role as Chairman, building on great foundations."
"We would like to thank Mike for his strong leadership and contribution to the success of Healix International" said Peter Mason, Founder. "As for Charlie, he brings talent, commitment, vision and years of solid experience to the job. I wish them both much success in their respective future roles and challenges."