Infertility and how employers can provide support
17.06.2019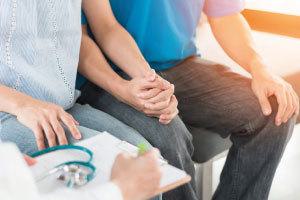 According to the Centre for Disease Control and Prevention more than 1 in 8 couples will experience difficulty in conceiving and / or carrying a pregnancy to term, equating to approximately 3.5 million people in the UK.
Infertility can affect a wide range of people; men, women, mixed and same sex couples as well as individuals seeking fertility treatment alone.
The tests and treatment involved can have a major impact on an individual's life, with as many as 90% of those affected reporting feelings of depression. This impact on an employee's mental health can have a detrimental effect on both their work satisfaction and their productivity in the work place.
Whilst many employers now have mental health policies in place, few have any focussed specifically on the challenges faced during infertility struggles.
So what is infertility, what treatment and support is available to those affected and how can the employer help?
Most employers have no formal policies in place for pre-conception care to offer support to individuals receiving treatment. Unlike time off work for pre and post-natal appointments, employees have no statutory rights to request time off for fertility treatment.
Offering assistance and flexibility in these extraordinary situations not only benefits the individual but can also improve the productivity of the employee and enhance employee relations in general, thus creating a positive and productive work environment.
In our latest white paper, we offer insight into the difficulties faced by employees with fertility issues and suggest adjustments that can be made by employers to better support their staff.