Turning off the internet in an authoritarian age
10.04.2019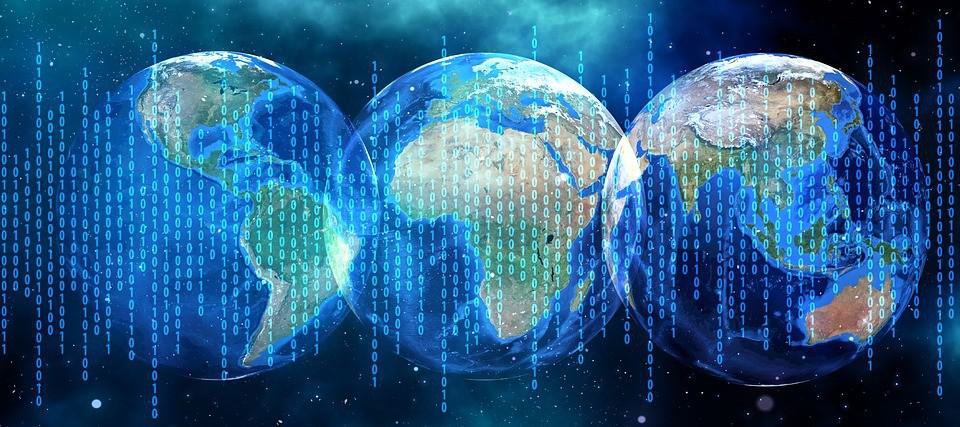 When Zimbabwean authorities announced late last year that fuel prices would be hiked from $3 to $12 per gallon, they underestimated the disorder that would follow. Demonstrators burned tyres and erected roadblocks on routes leading into major cities. When police regained control, a government crackdown began in earnest. At least twelve people were killed in subsequent police operations, with a further 600 arrested. Aside from the physical suppression, the government also shut down the internet for a week. Access to instant messaging and social media applications were all restricted.
This tactic is not unique to Zimbabwe; already this year similar shutdowns have been used by governments in the Democratic Republic of Congo, Sudan, and Gabon in attempts to thwart nascent protest movements and attempted coups. In Chad, a national internet blackout has been in place for over 300 days. Elsewhere, Iraqi authorities restricted access to social media during anti-corruption protests that engulfed Basra during 2018. Spanish authorities allegedly tampered with internet access during the Catalonian independence protests of 2017; the list goes on.
In July 2016 the United Nations passed a resolution that stated internet shutdowns were a violation of Article 19 of the Universal Declaration of Human Rights and in contravention to freedom of information laws. However, on a practical level, enforcement of such rules is difficult. It is reasonably simple for governments to overwhelm wireless local area networks by flooding them with illegitimate traffic. Governments can deliberately block networks, a process known as 'jamming', which will affect internet access, mobile data and text messaging.
Why the authorities do it
The rallying cry of 'Freedom, Bread and Dignity' that defined the Middle East's Arab Spring soon metamorphosed into viral hashtags in support of protest movements. The spread of information via social media is vital in the modern age and is seen as a tool to counter authoritarian governments by activists. However, such governments are fighting back, and winning. They are rapidly developing software to censor and monitor anti-government sentiment to prevent the flow of information between protesters. From Venezuela to the Arabian Peninsula, protesters can organise, assemble and take to main squares and streets in a matter of hours thanks to the internet, posing a problem for governments seeking order.
By controlling internet access and flicking the 'kill switch', the government can ensure protesters struggle to coordinate and gain information, and to block the documentation and pollicisation of human rights abuses. This can be done proactively, for example in India where internet shutdowns precede large political gatherings, or reactively (as is most often the case) with the failed Turkish coup in 2016 being a prime example. Local journalists, who are often the outside world's best bet for accurate information, are also unable to report on what is happening. Shutdowns are generally implemented under the guise of 'national security' or to prevent the spreading of 'fake news'. Pakistani authorities used this justification to shut down the internet during religious festivals, a similar tactic used by the Bahraini government during a wrestling event! Internet blackouts are also experienced during elections and political events. This can lead to intimidation at polling sites; prevent people from documenting vote rigging, and a reduction in speed of communication between emergency services. It is used as a tool to stifle and suppress opposition voices, again in the supposed interest of 'national security'.
How does it affect security professionals?
Internet and communication shutdowns also have an adverse effect on business and can cause tremendous damage to local economies. Personal and governmental transactions via mobile banking and online cash transfers are increasing globally. Internet blackouts can cause a loss of millions in revenue. Studies have found that in highly connected countries such as the US, a complete internet shutdown would amount to US$23.6 million per 10 million people. For an average medium-level connectivity country, the loss is estimated at 1% of daily GDP. Saudi Arabia's decision to block the use of numerous instant messaging sites in 2016 cost their economy $465 million in GDP.
It can affect the simplest tasks – sending WhatsApp's to colleagues, online banking, and courier services are all hampered. An internet shutdown is often going to precede a deteriorating security environment, again posing a significant risk to those attempting to conduct business. In Jammu and Kashmir, a worldwide hotspot for internet blackouts, banks were unable to process a single transaction during a shutdown in summer of 2017. In early 2018 in Cameroon, an internet shutdown in the restive Anglophone regions meant that numerous local contractors could not conduct business, which resulted in business closures and employees being fired.
Telecommunications, tourism, IT companies and press and news media have all been adversely affected. Countless stories were reported of local entrepreneurs who lost contracts and failed to conduct important transactions, leading to loss of money, business closures and firing of employees.
How do we mitigate shutdowns?
Mitigating this risk is difficult considering not only the illegality of Virtual Private Networks (VPNs) in many countries; even where they are not banned governments may unofficially pursue VPN users. VPNs help to mask an internet user's location and can be used to access internet services when the switch has been flicked off. Having a VPN, where practical, can aid in communication with key stakeholders, or can help to simply reassure colleagues or family members of your wellbeing. Pre-travel briefings and travel policies should emphasise the importance of back-up communication plans that allow personnel's location to be established in the event of communication failures. For higher risk countries, satellite phones or two-way radios should be utilised as a back-up if internet services become unusable. Authoritarian internet shutdowns will run parallel to the increasing importance of instant messaging and social media systems in mobilising protesters and documenting human rights abuses.