What's happening: Heatwave in Southern Europe
20.07.2023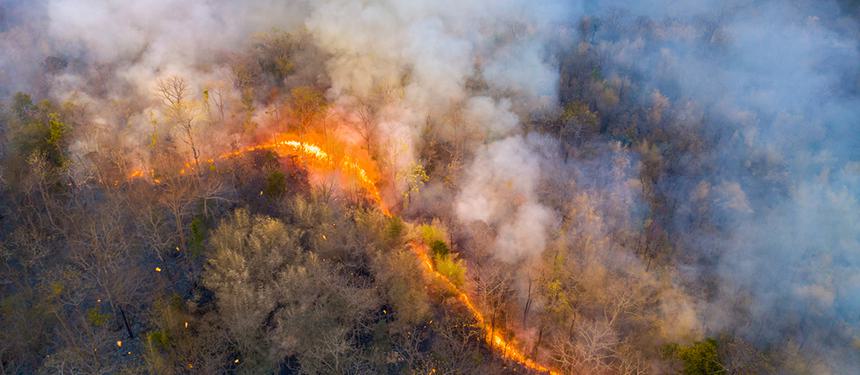 Heatwave in Southern Europe
Southern Europe has been facing an intense heatwave for several weeks, causing temperatures to soar above 40°C in countries like Spain, France, Italy, and Greece. The Mediterranean islands have been particularly affected, experiencing some of the hottest weather. Recently, Sardinia witnessed temperatures surpassing 46°C, and it's predicted that other countries, such as Germany and Poland, will also experience scorching weather in the upcoming days. This elevated heat is expected to persist until early August. As a result, governments have issued weather and health advisories, urging citizens to stay indoors and limit outdoor activities, while wildfires are also spreading due to the prolonged hot weather.
Extreme temperatures pose a range of security, operational and health risks
Excessive heat can lead to dehydration, heat stroke, and heat exhaustion, especially affecting vulnerable groups, and may even result in fatalities. Shockingly, heatwaves in 2022 caused 61,000 deaths in Europe, with Italy, Greece, Spain, and Portugal being the worst-hit countries, according to the World Meteorological Organization (WMO).
Apart from health concerns, heatwaves also increase the likelihood of wildfires, causing significant disruption to operations. Countries across the continent, including northern Europe and the UK, are witnessing more wildfires during the summer months, resulting in road closures, power outages, evacuations, and compromised air quality.
Southern Europe is already facing a severe lack of rainfall, leading to drought warnings for 40% of EU land, as reported by the European Drought Observatory (EDO). Greek authorities are currently battling wildfires on several fronts.
Recent weather poses damage to infrastructure, affecting utilities and transportation systems. Roads can melt, rails can buckle, and increased electricity demand (especially for air conditioning) can cause blackouts in areas with strained power grids.
Climate change and global warming
The recent extreme weather in Europe is attributed to two heat storms from North Africa, while the El Nino weather phenomenon is playing a role in elevating temperatures globally. Heatwaves have also impacted countries like the US and China, with temperatures exceeding 50°C in some regions.
Heatwaves are becoming increasingly common in Europe, a trend driven by climate change and global warming. The World Meteorological Organization announced that July recorded the hottest temperatures on record, following the hottest June. As these heatwaves become more frequent and intense, governments and businesses must be agile in mitigating the risks associated with extreme weather events.
Advice to risk managers during the heatwave in Southern Europe
For organisations, security, and risk managers, it's essential to conduct an assessment of the natural hazards specific to your location, employees, and assets. Measures should be taken to mitigate the impact of wildfires to operations, especially for those located in susceptible areas. Flexible work schedules should be considered for employees working outdoors during the hottest parts of the day. Proper sun protection and clothing should be emphasised for all staff, with special care given to vulnerable groups such as the elderly, infants, pregnant women, and those with pre-existing medical conditions. Business continuity plans should be in place to address potential office disruptions due to extreme weather.