Healix to provide medical advice and assistance for BBC staff travelling overseas
13.03.2018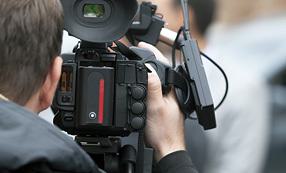 Healix International has been appointed by the BBC to provide medical assistance to its employees and freelancers in the event of a medical emergency while they are travelling overseas on BBC business.
Juan Peña Núñez, Client Services Director for Corporate Insurance at Healix explains, "Employees are the life blood of any organisation so it is crucial to look after their medical welfare when they're working abroad.  This is particularly important if deployments involve locations that may be remote or hostile and where the local healthcare, transport and communication infrastructure may be limited or non-existent.
"The medical team at Healix has extensive global experience in managing and coordinating the medical treatment, repatriation and evacuation of people taken ill or injured while overseas and manage some of the most complex medical cases imaginable.  This means we have accumulated a wealth of knowledge about how to act swiftly and decisively in any situation and always with the best interests of the patient in mind.  As a result, we are well placed to look after BBC employees wherever they are deployed across the globe."
Healix will also provide extensive pre-deployment reports for territories to which BBC personnel are being deployed, highlighting notable local risks and giving useful emergency information.
Rob Upton, Director – Insurance Markets at Healix International commented, "It's especially gratifying to win such a prestigious client contract via a full market selection process. The BBC follow very robust procurement guidelines and our proposal will have been assessed against those from our competitors across a wide range of criteria. As a globally recognised and respected brand, our selection by the BBC shows we're on track towards our aim of being the most highly regarded assistance company in the market."