Enhanced security risks to aid workers amid Covid-19 pandemic
01.06.2021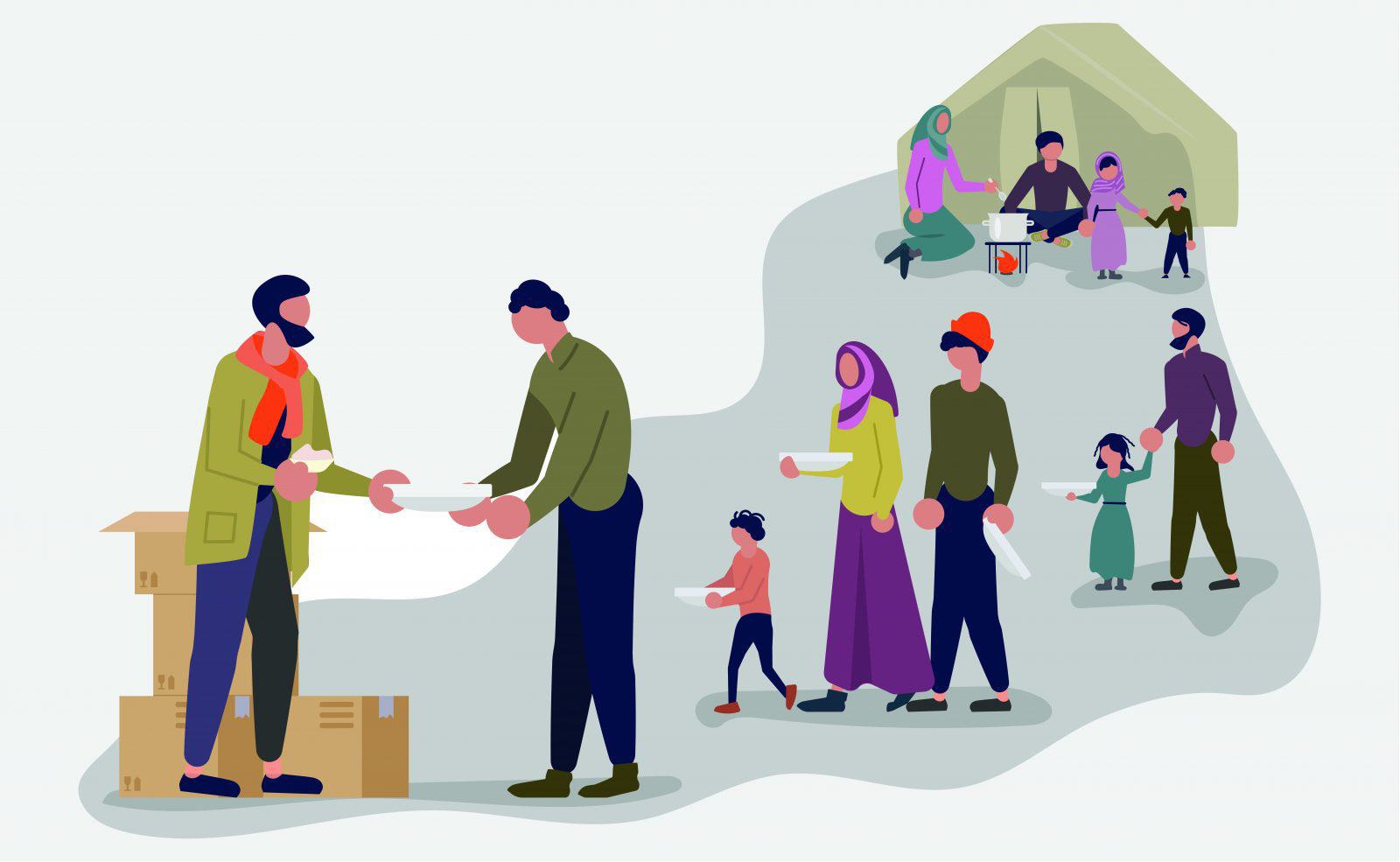 Health care workers have been rightfully praised during the Covid-19 pandemic. Still, worldwide, they have suffered concerning levels of violence and threat from individuals, as well as governments and local security forces.

NGO workers are particularly vulnerable to security incidents, mainly when they operate in conflict areas or face hostility from extremist factions or insurgent groups. According to the Safeguarding Health in Conflict Coalition, 430 security incidents affecting healthcare workers have been reported between January 2020 and April 2021. Aid workers may be targeted due to fears of infection, resource scarcity, distrust, disagreement with medical procedures and restrictions, and retaliation during conflicts.
Notable incidents involving aid workers during Covid-19
On 20th April 2020, an UN-marked vehicle transporting Covid-19 testing samples came under gunfire in Rakhine State, Myanmar, resulting in the driver's death. A healthcare worker was also injured in the accident.
On 6th October 2020, three aid workers working on Covid-19 response were injured, while an ambulance used to transport suspected Covid-19 patients was damaged following a truck bombing in Aleppo, Syria.
On 4th February, a group of healthcare workers was attacked in Bamenda City, Cameroon, while overseeing the burial of a pastor who had recently died of Covid-19. After forcing the team out of the premises, they confiscated the coffin and carried out the funeral without following the health measures imposed by the healthcare team.
On 3rd March, a crude pipe bomb was detonated outside a Covid-19 drive-through testing site, shattering half a dozen windows in Stede Broec, The Netherlands.
Attacks against NGOs and healthcare workers during times of health crises are not new
Threats and assault of health workers peaked in the Democratic Republic of Congo during the height of the Ebola response between 2018 and 2020. NGO workers were sometimes targeted directly, most likely concerning their work. Many health workers reported having been threatened or assaulted by community members. The safety of health workers was further impacted by insufficient consideration of how to respond to outbreaks of infectious disease in the context of an ongoing humanitarian crisis in a protracted conflict. In November 2020, armed groups killed four Ebola responders, pushing NGOs to evacuate dozens of aid workers from the areas under siege. In other areas such as Mangina, local security forces offer protection to aid workers, clinics, convoys and vaccination centres.
Number of incidents involving aid workers relating to Covid-19 on a downward trend
The number of safety and security incidents affecting healthcare workers has decreased in the first quarter of 2021 compared to the same period in 2020. This trend may be related to a change in perceptions, with healthcare professionals not considered any longer the primary sources of the infection amid the virus's global spread. However, the deterioration of socioeconomic prospects may increase the risk of kidnap for ransom, particularly in countries with high and extreme security risk ratings such as Somalia, Yemen or Afghanistan. In the mid-term, it is likely that NGOs and healthcare workers assisting in providing and distributing Covid-19 vaccines will become a target for insurgent groups that distrust the innoculation. On 29th March, three health workers were shot in Jalalabad, Afghanistan, while conducting a door-to-door anti-polio vaccination drive. The five-day campaign was subsequently suspended until the WHO and the Taliban reached an agreement for the resumption of the vaccination efforts.
To mitigate the security risks faced by healthcare workers, India passed in September 2020 the Epidemic Diseases Amendment Bill to raise the punishment for those who attack healthcare workers, including those working for NGOs. In multiple countries, local security forces and mainly the military assist NGOs to protect aid workers from potential attacks such as robberies, assaults, kidnapping, ambushes, carjacking or sexual violence, and guarantee the viability of their operations. While the Geneva Convention explicitly prohibits attacks against medical facilities during an armed conflict, this principle has been repeatedly violated. In March 2021, medical facilities and equipment have been attacked in Afghanistan, Niger, Sudan, Ethiopia, Nigeria, the Democratic Republic of Congo, Cameroon and Mali.
Support for NGOs
NGOs have a generally higher risk tolerance than MNEs and they have many ways to exert their duty of care towards their local and international employees and volunteers. Security and assistance providers such as Healix International can assist by authoring evacuation protocols and travel risk policies, conduct site security audits, and providing ground support and protective services. Furthermore, alerting services such as the Healix Travel Oracle App and our Weekly Security Forecast and Weekly Covid-19 Travel Restrictions Report may boost preparedness and anticipate security and operational risks for mitigation.