High risk travel doesn't have to be dangerous territory
09.03.2023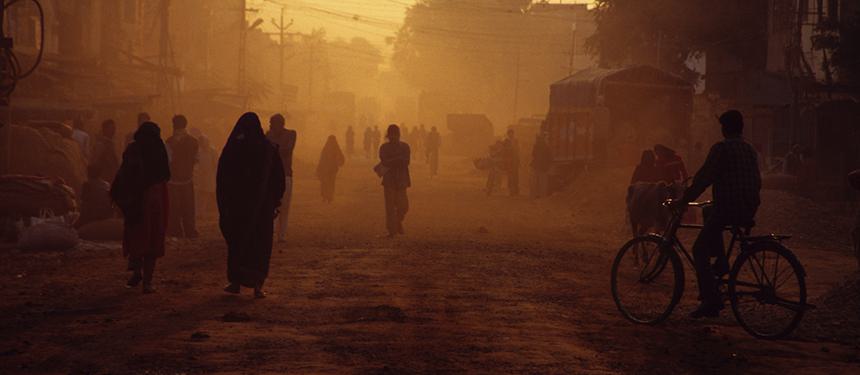 After the global shutdown caused by the Covid-19 pandemic, international travel began to show green shoots of resurgence throughout 2022. Global leisure travel grew by 60%, and a further 30% growth is expected by the end of 2023. Both business and leisure travel is returning close to pre-pandemic levels, despite additional pressure on the industry caused by global rising costs and Russia's invasion of Ukraine.
There are myriad reasons why people travel for business, including trips to high or even extreme risk locations which can require a swathe of additional considerations.
But risk is not a dirty word. Perceptions of risk management can drum up images of never-ending check boxes and bureaucratic red tape which can act as an impediment to business travel objectives. But in reality, the greater understanding we have of risk, the more resilient we are to it. For sectors such as non-governmental organisations, resource extraction, journalism and countless others, managing risk is a necessary part of completing essential work while also safeguarding the health and wellbeing of employees.
Travel to high risk destinations can go ahead, with more rigorous preparations.
The importance of risk identification and analysis
Risk assessments are part and parcel of business travel, especially in the post-Covid era. Traditionally, these evaluate risks associated with the traveller's itinerary, alongside some basic personal details. Many reference country risk ratings issued by government departments such as the Foreign, Commonwealth and Development Office (FCDO) in the UK and the State Department in the US. This is a step in the right direction, as the security and operational environment of the destination should be a factor in any comprehensive risk assessment. But this should not be a barrier to travel to travel to high or extreme risk locations – risk identification is the first step to risk mitigation.
For high risk travel, it's important to gain a more granular understanding of the risk picture. That means understanding the risks associated with the individual travelling, as well as their itinerary. Each traveller will have their own individual risk profile. More comprehensive risk assessments screen a traveller's personal health, which can help to identify any condition that may be exacerbated by travel.
To make informed travel decisions, managers need to go beyond blanket ratings to analyse sub-risk factors pertaining to the local security environment, as well as the strengths and limitations of the national medical system and quality of infrastructure. Digital tools  work to streamline and automate the process.
While the risks themselves may be out of your control, having this level of awareness can significantly help you to prepare both your organisation and your colleague for travel, and take action to reduce vulnerability and exposure by putting the right mitigation measures in place.
Education and planning for high risk travel
Travel to high risk environments can be augmented with additional educational practises. E-learning training packages are useful introductory tools. Concise e-learning paths and gamification can teach travellers basic best-practise measures at their own leisure. E-learning modular learning can also be flexible based on the destination's risk environment; high-risk environments would involve a more comprehensive course than low-risk areas. More practical security trainings, such as Hostile Environment Awareness Training (HEAT), can give travellers hands-on experience and advice on what to expect in high-risk locations.
In the pre-departure phase, trip details should be registered with relevant diplomatic missions to create another layer of security, while all communication, cyber and operational procedures should be established.
For longer projects, on-site audits can ensure any potential risks are mitigated prior to travellers being deployed, while journey management plans can assess any risks associated with ground moves and arrival protocols. Appropriate ground support and protective services should also be organised prior to travel, while actionable evacuation plans inform travellers of the measures in place in case of a deterioration in the security or operational environment – particularly important for more fragile areas.
Risk is not a dirty word, and high risk travel doesn't have to be dangerous territory, as long as the appropriate educational, preparatory and preventative best practises are in place.