How to plan for climate risk
21.11.2023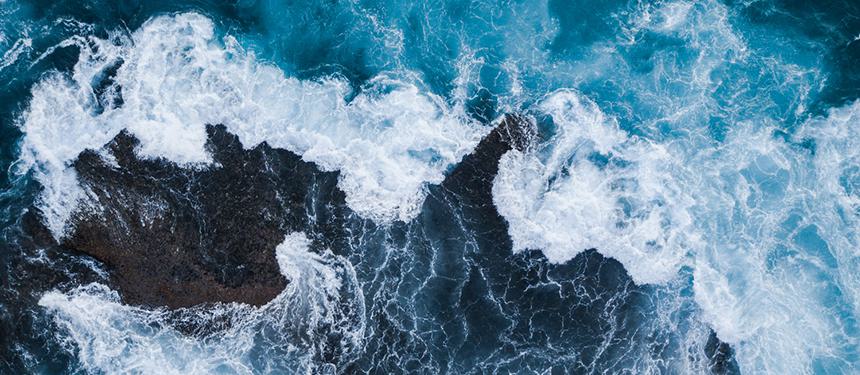 Businesses fail to embrace climate adaption strategies, despite rise in climate concern
On 30th November 2023, representatives from across the globe will meet in Dubai for COP28, the UN Climate Change Conference. Against a backdrop of increasingly extreme weather events across the globe over the last twelve months, delegates will look to address the shape and implementation of climate policy.
It's an incredibly complex issue, made more so by the competing demands put on each nation from their own stakeholders.
Arguably, businesses have a significant role to play in both how they reduce their carbon impact and contribution to climate change as well as how they protect their people and operations against the effects of extreme weather.
At Healix, we have highlighted climate as a growing risk to operations for the last three years. And now, according to our recent report "Risk Radar 2024: Dare to Prepare", we have identified that businesses are more concerned about extreme weather affecting operations in 2030 than they are about cyber-attacks.
In fact, when asked about the risks they felt would have the most impact on their operations, Natural Disaster ranked the highest.
Yet, concerningly, a quarter of the respondents we spoke to said they had no plan in place to mitigate risk around Climate.
A summer of extremes
There is no doubt that we are seeing new patterns in extreme weather emerging; weather systems are becoming increasingly severe, and are occurring more regularly.
This summer is a case in point. In the UK, we saw the hottest June on record. In Europe, Italian cities were placed under red alert as temperatures soared and the Athenian Acropolis was closed to protect visitors from the extreme heat. In July, China and the Philippines were severely affected by Typhoon Doksuri, with more than one million people evacuated from their homes. A month later, the Hawaiian island of Maui suffered from wildfires that resulted in 100 fatalities and the destruction of the Lahaina township. And in Canada in August, the historic wildfire season destroyed an area larger than New York State1.
This is just a handful of examples.
Whether you consider extreme weather events to be a threat currently to your teams across the world, or not, these events are a reminder to revisit and stress test your plans, adaption strategies and procedures.
Impact of extreme weather
According to our survey of business operators concerned about Extreme Weather, almost three quarters (73%) say they have already been directly affected by it. As you might expect, Manufacturing (86%) was listed as the industry with the highest impact. The physical nature of the work and the fact that operations are often spread across several territories speaks to how flooding, drought and storms can disrupt operations. We also saw the Media industry ranked highly (83%) where reporters and camera crew are often sent in to report on affected areas.
Extreme Heat was the extreme weather event that businesses claimed to be the most concerned about. The impact of this can be extreme and sudden, manifesting in heatstroke and dehydration for employees, but also lead to other risks such as drought and wildfires.
Climate risk an immediate, operational risk
It is concerning to see so many respondents with no plan in place to manage climate-related risk. What used to be latent and perceived as a longer-term risk, climate resilience must now become part of business continuity plans. It is also now a key consideration for those responsible for managing corporate reputation. No business wants to be known for failing to protect the safety and wellbeing of its people.
Based on our own research and modelling, we are currently publishing advice on the extreme weather we expect to see over the coming months.
In the South Pacific, tropical cyclone season typically runs from November to April. Yet, in October of this year, Lola struck; a severe, category five tropical cyclone. The surprising timing of this storm shows us the increasingly unpredictable nature of what we would usually consider to be seasonal trends.
In Australia, we believe that the upcoming bush fire season has the potential to be severe. The increasing temperatures and the impact of the naturally occurring El Niño phenomenon are set to combine and result in bush fires that could resemble 2020 levels.
El Nino is expected to last until 2024, contributing to the severity of extreme weather and temperatures. 2023 is on track to be the warmest year on record, and next year may be even warmer.
The hard truth is that we're experiencing more immediate physical and direct operational impact from changing climate patterns. It is crucial that businesses think about climate risk in the same short-term view they have for cultural or societal risk, such as political unrest.
How to plan for climate risk
The first step in planning for climate risk is to understand the risks which are most likely to impact your people in the environments in which they operate.
Using effective forecasting and creating evacuation plans for areas considered to be high risk, you can build a climate risk mitigation and adaption strategy which is specific to the needs of your business.
When considering planning and mitigation strategies for extreme weather, consider:
How you will monitor pollution levels across affected areas and the impact this will have on your personnel, particularly those with respiratory conditions. Preparing for this could involve purchasing high-quality respirator masks for use in this situation
If your staff spend a lot of their time working outside, review working schedules so that where possible, work is carried out during dawn and dusk when heat is likely to be less extreme. Access to appropriate clothing, sun protection and water must be available at all time
For those working remotely, make sure that all staff have access to the correct technology, software and hardware to work from home effectively if the office is inaccessible
In extreme heat situations, be mindful of vulnerable groups such as expectant mothers and those with pre-existing medical conditions. Ensure adequate protections are in place
Ensure offices and factories are sufficiently equipped to handle natural disaster risks. To ensure continuity of services in the case of a natural disaster, consider the need for items such as electrical generators and grab bags at personal accommodation in case of the need to rapidly relocate
When you have advance warning of a weather event, revisit your journey management plans and check the status of routes against weather-related disruption, for example if a bridge is closed or a road affected by flooding or landslides
In times of crisis, arm your teams with options for credible sources to refer to for advice. Civil defence outlets are a good starting point along with health organisations, both local and national. Central government channels and meteorological sources are a go-to for important, localised information. Direct your teams to their local council websites. Third party assistance providers, like Healix, also serve as a trusted source. Ensure you have actionable, and location specific evacuation plans so that as and when the advice is given to mobilise, your team has guidance.
Failure to plan effectively for climate-related risks could have dire consequences. The risks are myriad and indiscriminate, affecting the health and wellbeing of your people and the security and capability of your operations.

---