Security awareness during UEFA Euro 2020
03.06.2021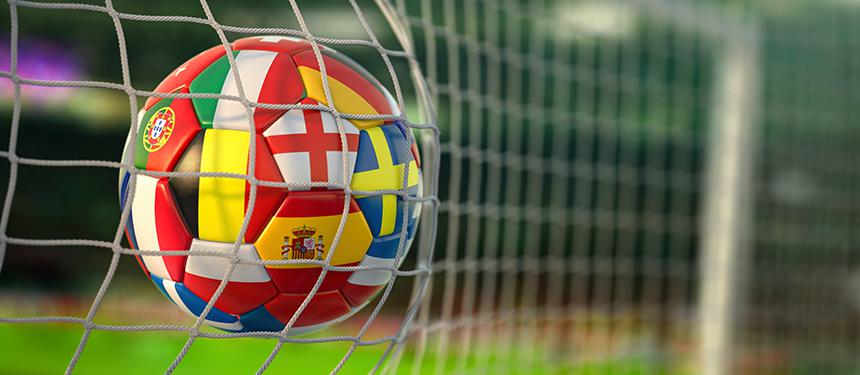 After logistical and health challenges resulted in UEFA Euro 2020's postponement last summer, the tournament is set to be held across eleven host cities from 11th June to 11th July. In February and March, there remained an element of doubt regarding whether fans would be allowed to attend the fixtures – as well as in what numbers. The governments of each host nation have since committed to allowing spectators to attend in some form; almost all venues will operate at a reduced capacity, but the numbers of fans at many games is still likely to be sizeable.

While the attendance of spectators is – for many – a welcome relief following more than a year of football matches mostly being played behind closed doors, it also brings many additional security risks to the Euro 2020, including increased crime, a greater risk of terrorism, and civil unrest.
Euro 2020 security risks
Crime
The risk of criminality facing foreign travellers during UEFA Euro 2020 can be broadly divided into petty criminality, exposure to organised criminal groups and cyber-crime. The first of these will likely comprise the majority of security incidents that foreign travellers will be involved in; the large influx of foreign spectators – unfamiliar with their surroundings and in some cases under the influence of alcohol – significantly expands the number of targets for petty criminals. Crowded and noisy city centres and squares equally make it far easier for an offender to escape without attracting excessive attention. Areas where these risks will be most acute include the foyers of hotels, bars, shopping centres, underground walkways and all major public transport hubs.
The second type of crime – exposure to organised criminal groups – presents a less common security risk to foreign travellers, but an equally serious one, given previous sporting events have seen indiscriminate attacks on travelling fans, by local organised criminal groups. This was a major issue at UEFA Euro 2016 and as recently as the Europa League Final in Gdansk, Poland in May, where Manchester United fans were attacked by local hooligans prior to kick-off. At UEFA Euro 2016, there were numerous incidents of local criminal gangs attacking and mugging foreign spectators, particularly during night-time hours.
The last of these – cybercrime – is often overlooked, yet the consequences can be equally significant. Fans eager to win tickets to matches often abandon basic cyber-security procedures in the process, resulting in serious data breaches and occasional ransomware incidents. Equally, the often-insecure Wi-Fi networks in public outlets such as bars often utilise insecure connections, making it extremely easy for criminals to spoof these and steal users' data.
Unrest
The attendance of spectators also brings a heightened risk of unrest in each host city, owing to owing to possible clashes between the fans of different countries, between travelling spectators and residents and between spectators and the local police. This is a particular issue at UEFA Euro 2016, where several fixtures were marred by violence both prior to kick-off, as well as during the match. Groups of local residents – as well as hooligans – often targeted individuals seemingly indiscriminately, at times using rudimentary weapons such as crowbars, glass bottles and even knuckledusters.
The security risk of violence during UEFA Euro 2020 between groups of fans is greatest in city squares and outside stadiums, where spectators of different countries are likely to gather in the greatest numbers. As was the case at UEFA Euro 2016, unrest is likeliest to take place in late afternoons and evenings, as this is likely when the greatest number of fans will be under the influence of alcohol. Evening fixtures which kick-off at 21h00 (local time) are particular flashpoints.
Terrorism
The host cities face a heightened risk of terrorism during the tournament, owing to its high-profile nature and spectators' attendance, meaning public areas will likely be more crowded than usual. Possible targets include public transport hubs, various forms of public transport themselves and stadiums and spaces with a high density of tourists. European cities will be on high alert for plots similar to the November 2015 coordinated attacks across Paris, which included three suicide bombers detonating their devices outside the Stade de France during a fixture between France and Germany.
While terrorist organisations will likely continue to attempt mount such attacks – for both effect and propaganda value – incidents are now likelier to be smaller-scale and comparatively unsophisticated. This owes to a combination of much-improved intelligence sharing procedures among countries, as well as the reduced capabilities of militants affiliated with Islamic State (IS).
How we can support you
Event Monitoring: Customised Event Monitoring is a dedicated intelligence and research expert embedded to provide daily briefings customised to the needs of your company, condensed real-time political, security and operational updates, and long-term strategic analysis. This analysis will include forecasting developments and pre-empting potential problems. The analyst can also scan for media coverage associated with your organisation and conduct sentiment analysis on public perceptions.
Event Security: Organising trips to attend events, be it sports, music, cultural or business events, can be a tiresome task. As the organiser of a visiting party, the security manager has a duty of care to ensure that his/her visitors are as safe as possible when attending an event in unfamiliar or unsure environments. To facilitate this, Healix offers an all-inclusive event visitors' security package that assists the security manager in the security aspects of planning the visit and gives the security manager the option of having an in-situ security advisor who has a detailed knowledge. Event Security incorporates numerous different aspects, including pre-event security checks, monitoring during the event and post incident investigations and follow up. Through our three-phase 'Comprehensive Event Security Package' we aim to ensure that events organised by our clients are securely organised from preparation right the way through to completion. Each of the three phases can also be offered separately to clients.