Deterioration of the security risk environment in Tigray for NGOs
26.08.2021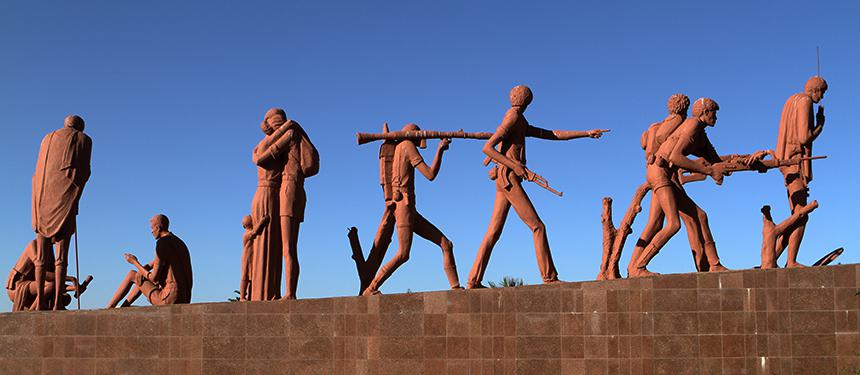 The conflict in the Tigray region, which has escalated since November 2020, has caused a significant deterioration of the political, security and operational risks in the region.
Numerous NGOs have halted their operations after at least eleven aid workers were killed in different attacks, and increased political pressures have undermined the ability for NGOs to operate in Tigray.
While the situation is likely to deteriorate even further in the upcoming months, NGOs running operations in Tigray are advised to enact enhanced security protocols to mitigate the security risks to their employees, facilities and operations.
What's happened in Tigray?
On 4th November 2020, Ethiopian Prime Minister Abiy Ahmed sent troops into Tigray after the region's former leaders, the Tigray People's Liberation Front (TPLF), were accused of attacking a federal army base in the area.
While this deployment was described by the government as a law enforcement operation intended just to round up members of the TPLF, the fighting between the government forces and TPLF members escalated to a long-lasting conflict with thousands killed and at least 5.2 million of Tigray's six million population in need of humanitarian assistance. The number of security incidents involving aid workers in Tigray has spiked since the conflict began, with at least 11 aid workers killed in the past nine months.
While the Ethiopian government claims that it has provided full and unhindered access for humanitarian actors to operate in all parts of Tigray region, aid agencies claim that they have been turned back at army checkpoints and denied access to selected areas.
Furthermore, officials at the United States Agency for International Development (USAID) claimed that warring parties are deliberately targeting aid workers, following the killing of an Ethiopian National working for USAID in May 2021.
Notable incidents
In November 2020, the Hitsats refugee camp in Tigray was massacred during a battle between the ENDF and the Tigrayan militias. Several civilians were killed, including one Ethiopian employee of the International Rescue Committee, three Ethiopian civilian guards employed by the Danish Refugee Council, and a staff member of Dutch aid group ZOA International.
On 1st June, an Ethiopian national working for the Italian NGO International Committee for the Development of Peoples (CISP) died after being accidentally involved in cross-fire. It was not clear who fired the bullet who killed him.
On 24th June, three aid workers engaged with Doctors Without Borders (MSF) were killed in Tigray.
Amid the increased political, operational and security risks in the region, numerous NGOs have made the decision of scaling down or closing their operations in Tigray.
On 10th August, The government announced the end of its previously announced unilateral ceasefire, directing its forces to confront Tigray Defense Forces (TDF) positions in Amhara and Afar. Prime Minister Abiy Ahmed also called for all able citizens to join the Ethiopian National Defense Force (ENDF) or regional militias to resist the TDF's advance. While a march on Addis is unlikely in the medium term, Abiy's call for citizens to take up arms against the TDF demonstrates the current vulnerability of the security forces fighting in Tigray and other fronts nationwide.
Healix assessment for NGOs in Tigray
All inbound travel to the Tigray region and bordering areas of Afar and Amhara should be deferred due to the ongoing conflict. Any aid work in the region is likely to require coordination with the government, as well as extensive professional security support which can be provided by a company like Healix.
Security managers should ensure evacuation plans for operations in Ethiopia are updated and actionable at short notice, with particular consideration given to communications protocols in light of the ongoing communications disruptions in the country. Aid workers should avoid displays of their affiliation with NGOs including uniforms, badges or marked vehicles.
Aid workers countrywide should ensure they have access to multiple means of communication, including satellite phones and radio systems. Aid workers should also ensure they carry a passport photocopy at all times and should remain calm and compliant during interactions with the security forces.