Evacuations in Afghanistan are on-going as Taliban takes control
16.08.2021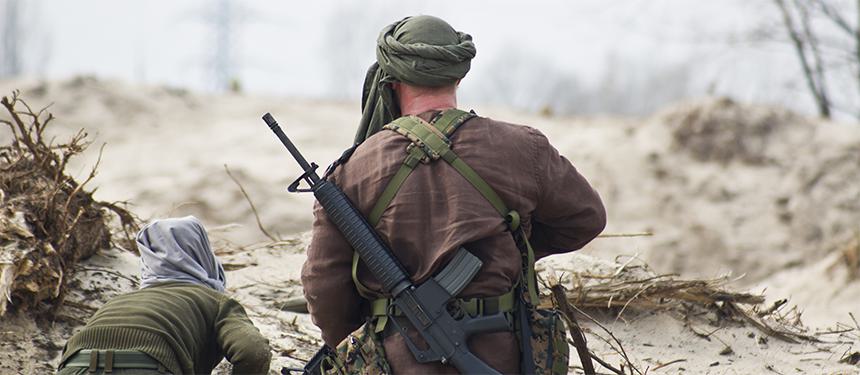 What's happening in Afghanistan?
The Taliban militant group has captured swathes of Afghanistan territory in recent weeks, encouraged by the withdrawal of US troops. Many major cities fell with little-to-no resistance. Their advance has accelerated over the last few days, and Taliban now control a majority of the territory, including Kabul, and key trade border-crossings with Iran, Tajikistan, Turkmenistan and Pakistan. At least 270,000 people have been internally displaced since the beginning of May amid the violence – although the actual figure is likely to be far higher.
On Sunday, the Taliban edged closer to solidifying control, as the presidential palace was handed over after being vacated just hours earlier by officials of the former government, including President Ghani who left the country for Tajikistan. The Taliban now control Kabul and the city's streets remain quiet, with a combination of fear and uncertainty prompting many residents to stay home.
The Taliban in Afghanistan have started to collect weapons from civilians and government agencies, with no reports of resistance as of yet. There are also emerging reports of militants going door-to-door to search for individuals linked to Western governments, western-backed NGOs and those who worked for the Afghan government.
International focus is now on Kabul International Airport (KBL), as foreign governments scramble to withdraw citizens. Embassy-led evacuations are on-going, while all commercial flights have been cancelled until further notice, to prioritise military evacuation aircraft. The airport perimeter remains insecure – with hundreds – if not thousands of Afghan refugees attempting to board aircraft leaving the country. Multiple people have been killed after attempting to cling onto aircraft wheels and wings as flights take off. At least five people were also killed in a related stampede, during which US military personnel fired warning shots into the air.
It is unclear at the moment what a Taliban takeover in Afghanistan would mean for the future of its citizens and international relations. Concerns lie around whether the Taliban will offer refuge to terrorists, as was seen in 2001, and what will be their stance on women's rights, education and Western-backed charities.
Our assessment: Taliban in Afghanistan to assume control
The security situation is expected to remain fluid and highly volatile over the coming days given the rapidly changing developments on the ground. Short-term fighting in still contested areas is likely to conclude, while the Taliban establish a peaceful transfer of power. Security risks facing travellers include possible targeted attacks by the Taliban, looting, criminality and dangerous driving conditions.
The earliest available commercial flights are likely only to resume after the Taliban establishes full control of Kabul and the country and the majority of military-led evacuations are completed. It is not advisable to make any impromptu trips to KBL without a confirmed evacuation itinerary, due to the risk of incidental violence and local mobs. Consular assistance is likely to be extremely limited as embassy staff are evacuated and diplomatic presences drawn down.
While the Taliban have called on fighters not to loot or attack civilians, further incidents are likely – insofar as the Taliban are not a homogeneous actor with the same discipline as conventional military forces. Isolated incidents of fighters targeting specific individuals or groups are likely.
Credible media sources suggest that Taliban fighters are searching for any figures linked with foreign governments, NGOs and the Afghan government – although the extent of this remains unclear. People with known affiliations to US-funded organisations are at higher risk of attacks. Other potential targets include people who have affiliations to or were formerly employed by foreign organisations, including aid workers, interpreters and security personnel.
How can Healix assist?
Healix currently advises against all travel to Afghanistan due to the EXTREME security risk environment. In-country staff should 'STAND FAST' at a secure and low-profile location and seek evacuation when the opportunity presents itself.
Security managers should engage with Healix, air carriers, charter companies and international organisations (including the UN and associated agencies) to coordinate and provide evacuations.
Only conduct essential overland moves with trusted security/logistics providers with a low-profile security detail. Be aware that the security of overland moves cannot be guaranteed. Low-profile soft skin vehicles may be preferable in the current environment, particularly for the movement of local nationals. The viability of routes and the status of the destination should be assessed prior to setting out. Routes should be planned in advance with the latest threat intelligence and avoid significant government buildings or military installations where possible. Healix can provide ground support and protective services in the area.
Ensure that detailed contingency options, business continuity, crisis management, and evacuation plans are in place. Engage your Crisis Management Team, or companies like Healix, to authorise, plan and implement an evacuation plan for a full-scale evacuation where possible, including measures to guarantee duty of care for local employees, ample provisions to stand fast for periods, and outline the necessary contents for a grab bag in the event of imminent moves.