What's happening: Unprecedented flooding in Libya
13.09.2023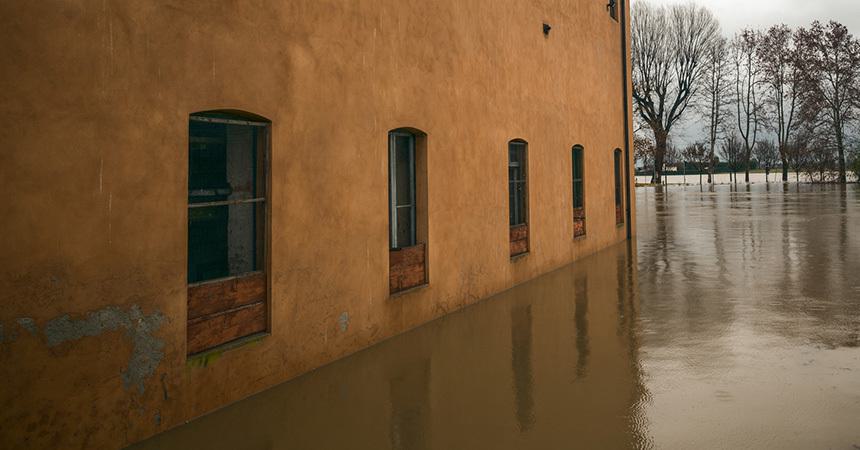 Storm Daniel's impact in Libya

Storm Daniel made landfall over eastern Libya on 10th September, leading to widespread flooding across the region, stretching from Benghazi to Derna. Derna, situated in the Jabal al-Akhdar district, suffered the most extensive damage due to the failure of two dams along Wadi Derna.
The authorities in eastern Libya swiftly declared a state of disaster in Derna. Reports indicate that approximately 25% of the city has been demolished, resulting in a tragic loss of over 2,000 lives. Additionally, more than 10,000 individuals remain unaccounted for, and around 30,000 have been displaced from their homes.
While Derna bore the brunt of the catastrophe, neighbouring cities, including Benghazi, Al-Bayda, Al-Marj, Tobruk, and Susa, also experienced flooding, albeit to a lesser extent.
In response to this devastating crisis, international aid organisations have mobilised to provide assistance. Ongoing rescue efforts are primarily focused on Derna and the Jabal al-Akhdar district.
It is noteworthy that flooding of this magnitude is exceptionally rare in Libya and North Africa. The last significant flood in Libya occurred in 2019, resulting in four fatalities in the Ghat District near the Algerian border. Storm Daniel's impact is, therefore, an unprecedented event that highlights the unpredictability of climate-related incidents.
Operational conditions: Contrasting realities
As the situation unfolds, the operational conditions in the affected areas reveal a stark contrast between Derna and the rest of the region.
Operational conditions in Derna are currently categorised as extreme. Satellite imagery taken post-flood depicts widespread inundation and the destruction of roads throughout the city. Portions of the critical TAH1 highway, which passes by Derna port, are reported unusable, severely hampering transportation. All bridges spanning the Wadi Derna valley have been swept away, disrupting essential connections within the city. The status of communications and electricity remains uncertain. Initially, the storm severed all city internet and electricity services, with partial restoration of internet connectivity noted subsequently. However, there is a critical shortage of clean, potable water, and medical facilities are overwhelmed. Regrettably, Derna's sole hospital can no longer admit patients.
In contrast, operational conditions in Benghazi and most areas outside the Jabal al-Akhdar district are more manageable. Benghazi Benina International Airport is operational, with no significant flight delays reported. While the flooding initially disrupted internet and mobile communications, services have largely been reinstated since September 13th. Most hospitals remain operational, although the Albayda Medical Centre continues to experience disruption due to patient transfers to other facilities. Reports indicate that most roads in Benghazi are functional.
Conditions in Derna likely to remain extreme for an extended period
We anticipate that the response to the disaster in Derna will be hindered by the region's limited domestic disaster management capabilities, degraded transport infrastructure and a slow international response.
Catastrophic flooding in Derna has exposed a convergence of vulnerabilities, from geographic factors to the neglect of critical infrastructure and a fractured political landscape. Addressing these challenges will be crucial not only for immediate relief efforts but also for building resilience and preparedness to mitigate the impact of future natural disasters in country.
Advice
Temporarily bypass all floodwater, which may be contaminated by leaked chemicals or raw sewage. Water mains systems normally considered safe may now be contaminated. There is also a risk of water being electrically charged from damaged power lines.
Exercise caution if movement through flooded areas is required, even where water appears shallow. Walk only where water is not moving, using a stick to feel the ground in front of you.
Travel in affected areas should only be undertaken with careful a risk assessment and pre-planning, which should cover a likely shortage of power, basic supplies (including food, water and fuel), accommodation and transportation as well as communication difficulties.
Travellers should endeavour to be self-sufficient and should ensure that they have back-up communications systems in place should landline/mobile/internet networks fail. Access to medical services may be limited or non-existent.
Full medical kits should be taken with personnel who are trained in their use.