What's happening in South Africa?
15.07.2021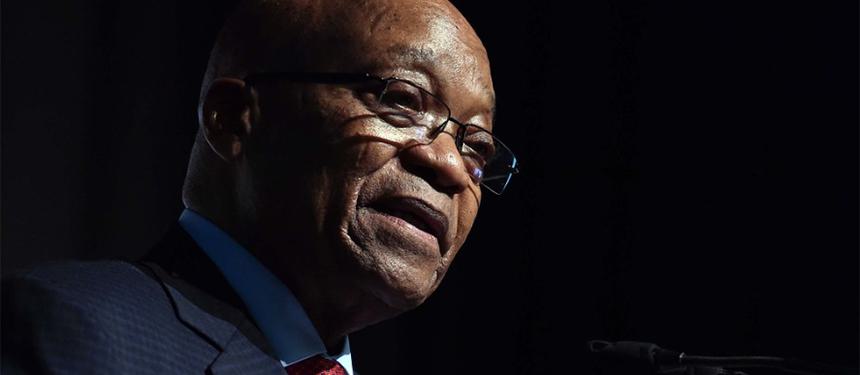 Widespread rioting and looting continues to affect Durban and parts of Johannesburg following the arrest of former President Jacob Zuma on 7th July. Despite military deployments, the uncertain security situation is likely to persist over the coming days, particularly amid an ongoing appeal by Zuma against the sentence and the latent potential for xenophobic unrest and racially-motivated violence.

What's happening in South Africa
Protests that began in multiple urban centres on 7th July following the arrest of former South African leader, President Jacob Zuma, descended into violent unrest and looting, interrupting supply chains and transportation amid a record wave of Covid-19 infections.
Zuma, who was president from 2009 to 2018, was sentenced to 15 months in prison for contempt of court following his refusal to appear in front of the state capture commission to testify against alleged corruption during his time in office.
The former president maintains a significant powerbase among some ANC supporters, particularly those from his Zulu ethnic group. The unrest initially broke out in rural areas of KwaZulu-Natal, Zuma's home province, with demonstrators burning tyres and blocking roads. Unrest rapidly escalated over the weekend, spreading to Gauteng province and devolving into violence and looting in many areas. Looters have targeted shopping outlets, factories and warehouses, with the worst unrest occurring in Durban and the surrounding area.
The security forces have been overstretched by the looting, and have been largely incapable of preventing further outbreaks. Residents in some of the worst-affected areas have formed self-protection militias to defend their neighbourhoods, with impromptu roadblocks and patrols set up.
Around 2,500 troops were deployed to KwaZulu-Natal and Gauteng on 13th July in an attempt to restore order, but looting continued overnight into 14th July. The deployment was increased to 25,000 on 15th July, with reservists also called up. The looting has caused significant shortages of basic goods and medicines across the country, with supply chains suspended and stocks plundered.
At least 72 people have been killed in the unrest, including a significant number during stampedes at looted stores.
Situational assessment
The unrest is among the worst seen since the end of apartheid in 1994, and is likely to persist for a number of days. While the initial cause of the unrest was Zuma's arrest, which he is currently appealing, what's happening in South Africa now (rapid escalation of looting) is indicative of the current economic crisis in South Africa.
The ongoing coronavirus outbreak and associated lockdowns have hit the informal economy hard, with shops and businesses forced to close to mitigate the spread of the virus. This has severely reduced the income of already-poor segments of the population, driving many into poverty.
There is a credible risk that as the security forces secure large businesses and shopping malls, unrest will switch to townships and lower-income suburbs, targeting small shops and taking on a xenophobic dimension with protesters attacking immigrants from elsewhere in Africa.
The presence of self-defence militias also increases the risk of the violence taking on a further ethnic dimension, with largely white militias defending property from looting.
Significant operational disruption should be expected due to the disruption of supply chains, as well as attacks on communications and utilities infrastructure. Expected shortages have already led to panic-buying at supermarkets in multiple cities.
Some elements of the protesters and looters appear well-organised and are likely to be able to bypass deployments of the police and military. While the unrest is likely to remain confined to KwaZulu-Natal and Gauteng, smaller urban centres beyond Durban and Johannesburg are likely to remain unstable for a number of days.
How can Healix assist?
Healix International has active operational teams in the area; contact us for information and intelligence, and security assistance at enquiries@healix.com
We advise risk managers to closely monitor what's happening in South Africa for on the ground for escalations such as further deployments of military forces, confrontations between militias and looters, and further developments in Zuma's legal case. Ensure that evacuation plans are up to date and actionable, with multiple evacuation routes are considered in the event of an airport closure.
Travellers in Johannesburg and Durban should stand fast until the situation stabilises, and have supplies to last for at least 72 hours in the event of disruption to supply chains or rapid deterioration.