What's happening: Ugandan Anti-Homosexuality Act
13.06.2023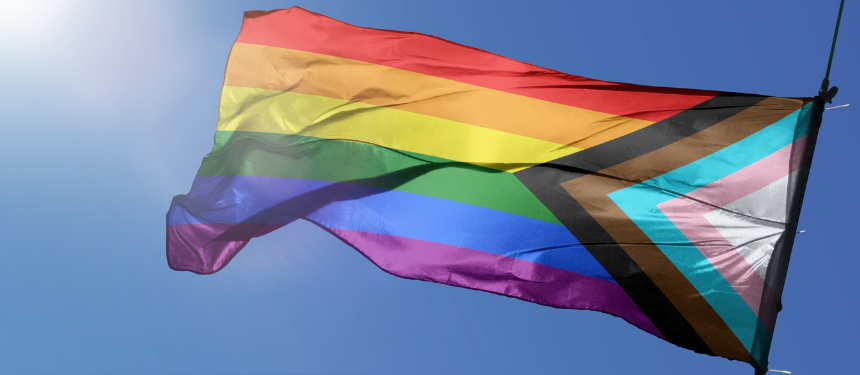 What is the Ugandan Anti-Homosexuality Act?
The Ugandan parliament passed the Anti-Homosexuality Act on 21st March. The hard-line act criminalises identifying as LGBTQ+ and increases the severity of legal punishment for homosexual relations and same-sex marriages. The law expands on Uganda's penal code that prohibits engaging in unlawful sexual acts and is a revised version of the now-defunct 2014 Anti-Homosexuality Act. Punishments now include prison sentences of up to twenty years for engaging in activities considered homosexual and ten years for identifying as part of the LGBTQ+ community and supporting or promoting homosexuality. Institutions or media that support and fund LGBTQ+ activities or organisations, or simply report on the topic, may face fines, prosecution and imprisonment. The act also imposes the death penalty for 'aggravated homosexuality', which includes having same-sex relations with minors, among other categories of people. It further mandates that citizens must report individuals suspected of homosexuality to the authorities.
The act was almost unanimously approved by parliament, with only two out of the 389 members of parliament voting against it. The bill was later signed into law by President Yoweri Museveni on 29th May.
The 2023 Anti-Homosexuality Act is one of the most extreme anti-LGBTQ+ legislation globally and has been condemned by the international community. The UK's Africa Minister and US Secretary of State have publicly criticised and condemned the act. The White House has also warned of economic repercussions if Uganda moves forward with enforcing the law, and US sanctions have not been ruled out.
The situation for LGBTQ+ travellers to Uganda is almost certain to deteriorate in the short-to-medium term
The passing of the 2023 Anti-Homosexuality Act will heighten the risk of arrest, harassment and violence against members of the LGBTQ+ community. While many countries in Africa ban LGBTQ+ activity and punish it with strict sentences, this is the first piece of legislation that specifically bans identification as LGBTQ+. Although homosexuality is already criminalised in Uganda's Penal Code Act, the public support for this new act raises fears of increased targeting, discrimination, extortion, and violence against LGBTQ+ individuals. The new law is likely to be seen as legitimising discrimination and violence towards the community.
The legislation is almost certain to worsen societal barriers, such as fair access to housing, health care, education, employment, expression, and advocacy for LGBTQ+ people. Because of its wide scope, the act will also impact the work of public health professionals, NGOs, community organisers, and activists that serve and protect the community. However, local law enforcement may be more hesitant to prosecute foreign nationals for crimes defined by this legislation for diplomatic reasons. Nevertheless, this does not protect foreign LGBTQ+ individuals from discrimination, harassment, or violence.
President Museveni faced the dilemma of approving the act to maintain favour in his party at the risk of international isolation. However, the Ugandan government views the international pressure against the act and in favour of LGBTQ+ rights as forced conformity and an affront to the country's traditional values. The bill has widespread popular support from the general public, as Uganda is a largely conservative Christian country. Homosexuality is widely perceived to be a result of Western influence and against Ugandan culture and traditions.
The bill marks the latest in a series of setbacks for LGBTQ+ rights in Africa, where homosexuality is illegal in most countries. With the act signed into law, it may lead to more repressive anti-LGBTQ+ legislation being passed in other African nations that still criminalise homosexuality.
Advice for organisations
Security managers should assess the comfort levels of workforce travelling to Uganda.
Security managers should ensure that workforce in the country are aware of local laws and attitudes towards LGBTQ+ issues and understand that protections are limited.
LGBTQ+ individuals should adopt stringent security precautions, such as keeping a low public and online profile, avoiding same-sex displays of affection and expressing opinions on LGBTQ+ issues in-person and online.
Reconsider travel where profile-specific concerns exist; organisations should establish protocols for LGBTQ+ employees in the event that they experience discrimination, harassment, violence, or detainment.