Will China invade Taiwan?
04.08.2022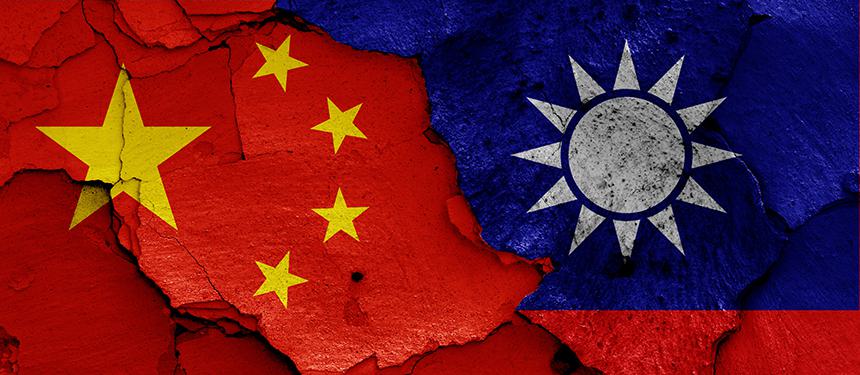 With cross-strait relations between China and Taiwan at its worst in over 40 years, is there a real risk of conflict?

What's happening in Taiwan?
Tensions between Taiwan and China have been ongoing for the past 40 years amid Chinese claims that Taiwan belongs to China and Taiwan's aspirations to be recognised as a sovereign state. Taiwan is self-ruled as a democracy, while China exerts its influence by claiming the "One China Principle", a position held by China that recognises only one sovereign state and claims that the People's Republic of China is the sole legitimate government of that state, which encompasses Taiwan.
In April, Speaker of the United States House of Representatives Nancy Pelosi announced her intention to visit Taiwan alongside a congressional delegation, prompting a deterioration in US-China relations and a series of angry reactions from Chinese officers, which called the visit "a malicious provocation" and urged the US to adhere to the One China principle, claiming that China would take determined and forceful measures to safeguard national sovereignty and territorial integrity if the visit went ahead. Chinese President Xi Jinping reportedly warned against the visit to Taiwan in a call with US President Joe Biden days before the visit.
Nancy Pelosi visited Taiwan between 2nd and 3rd August without the official endorsement of US President Joe Biden. In response, China announced a series of military exercises in the Taiwan Strait from 4th to 7th August, including live-fire drills, incursions of aircraft into ADIZ and potentially missiles crossing over Taiwan's airspace. Airports in mainland China cancelled thousands of flights to reportedly clear airspace for military activity, while on 4th August, numerous flights were cancelled at Taiwan Taoyuan International Airport (TPE), and countries including the Philippines and Japan negotiated alternative aviation routes with Taiwan to avoid drill areas. China also announced the halt of up to 2,000 imports from Taiwan and added pressure on Taiwan's currency, while several Taiwanese state websites reported outages due to hacking attempts.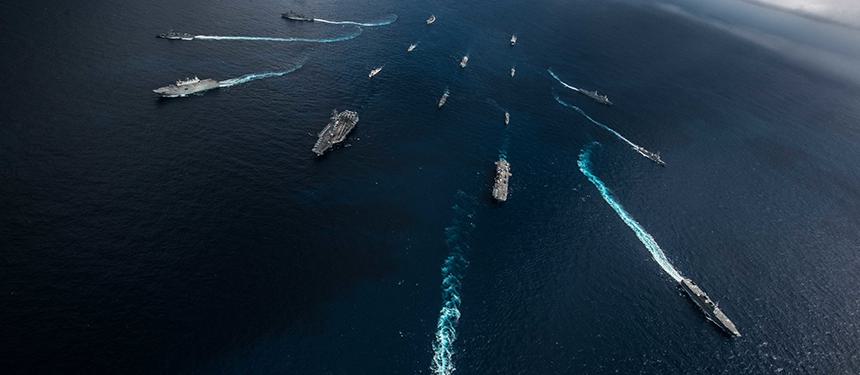 A full-scale Chinese invasion of Taiwan is unlikely in short-to-medium term
China is unlikely to conduct a full assault on Taiwan, but military drills and economic sanctions will likely continue in the long term and may be intended as plans for invasion in the long term. Chinese officials have insisted that any attempt by Taiwan to become formally independent is a red flag. Furthermore, this diplomatic crisis comes at a sensitive time for Chinese President Xi Jinping, who is tackling domestic issues and is asset to have a third term as president following the Chinese Communist Party 20th congress later this year.
China's strategy is likely to remain aimed at intimidation and economic pressure, while Taiwan's services and infrastructure, including commercial flights, public transport and communications, are likely to remain largely operational with moderate disruptions during the PLA's military exercises. We anticipate several high profile incidents that garner large media attention in the coming months, such as a record amount of daily Chinese incursions, or missiles flying close to Taiwanese territory. The United States is likely to remain ambiguous about the independence of Taiwan, while officers from several countries, including Japan and the European Union, have expressed their concerns about the escalation of tensions and called for a peaceful resolution of the conflict.
Another reason why we believe that conflict is not likely in the short-to-medium term is the economic ramifications that it would cause. China's economy is already performing poorly in Q1 and Q2 2022, due to Covid-19 lockdowns and the pursuance of Covid-zero policy, and an invasion of Taiwan would significantly impact China's economic growth. Taiwan is the leading manufacturer of semiconductors globally, with 65% of all computer chips produced on the island in 2021. While a Chinese takeover would give Beijing control over one of the world's most important industries, it would cause significant economic disruption globally, hampering the production of electronics and likely causing a worsening of the ongoing supply chain issues and raising inflation.
Advice for organisations
Retain or author up-to-date evacuation plans: Security managers should ensure that existing evacuation plans remain actionable. If your company does not have an evacuation plan, you should engage your international assistance provider to coordinate with your Crisis Management Team (CMT) to authorise the development of an evacuation plan encompassing all personnel based in the region in case of any future deterioration in the security risk environment. These plans should be reviewed regularly to ensure they remain current and relevant to the fluid security environment.
Identify triggers for escalation and de-escalation: As part of the evacuation planning process, organisations should identify internal triggers in line with the company's risk tolerance that would signal that the situation is improving or deteriorating enough to warrant a change to their evacuation posture.
Monitor reputable news sources and other intelligence sources: including the Taiwan Ministry of Foreign Affairs and the Ministry of National Defence Twitter accounts, and the Focus Taiwan, Taiwan Today, and the Taipei Times websites.
Maintain close embassy relations: As an essential precaution, ensure that employees are enrolled on any travel security information programmes led by embassies of their respective countries. Ensure that all staff maintain up-to-date travel documents and visas and that they are in communication with their diplomatic representations.