Healix Health opens Bristol office as demand grows
14.12.2022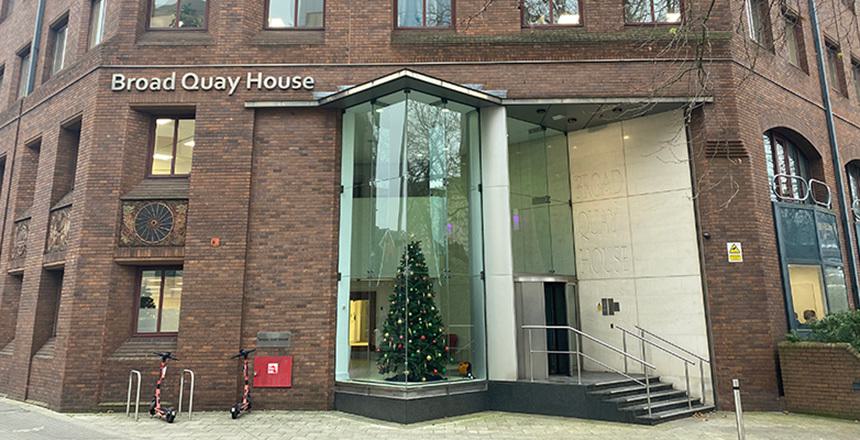 Healix Health, the award-winning Healthcare Trust provider, today announces the opening of its new office in Bristol in line with the growth in demand for its services.
Healix's expansion of its front-line operations team is a reflection of the record growth it has seen for its Healthcare Trusts – a direct result of increasing pressure on the NHS post-pandemic and the need for a more cost-effective alternative to private medical insurance (PMI).
The Bristol based team will consist of health claims assessors who will be responsible for the delivery of a quick and effective claims management service for Trust members. Trust administration will still be managed on a wider level from the company headquarters in Esher, Surrey.
The city was chosen due to its strong reputation for excellence in customer service as well as the opportunity to work with two respected universities that provide access to an extensive talent pool. The expansion will create over 50 jobs in the city across the next 15 months.
Ian Talbot, CEO at Healix Health, comments:

---
About Healix Health
Healix Health, part of the Healix Group of Companies, is an award-winning corporate healthcare trust provider and third-party healthcare administrator with over 25 years' experience in helping businesses to develop flexible, bespoke healthcare benefit plans. The business has the highest percentage of medically qualified staff in the industry to ensure unrivalled expertise for clients, with access to over 60,000 primary and secondary healthcare providers worldwide. With its nurse-led claims and healthcare trust framework, organisations have more control over the healthcare benefits for their employees, safe in the knowledge that their healthcare plan is backed by Healix Health Services' clinical expertise. Healix Health is ISO27001 accredited.