Our Tim Crockett finishes 2nd in epic solo row across Atlantic
18.02.2019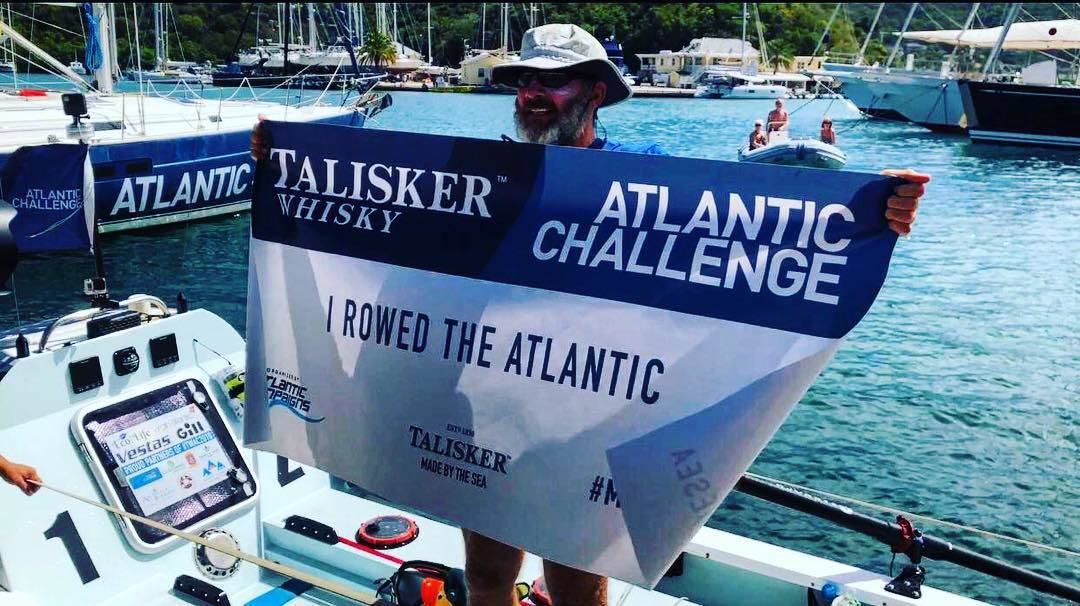 On Wednesday 13th February, Tim Crockett, Security Vice President of HX Global, the US arm of Healix International, successfully crossed the finish line of his gruelling solo row across the Atlantic after an incredible 1,514 hours spent at sea. Coming in 2nd amongst the solo rowers, Tim was only beaten by an 18 year old man, 30 years his junior.
Tim set off from the Canary Islands on 12th December 2018 on his mission to single-handedly cross an ocean, propelling himself from one continent to another, to raise awareness and funds for veterans coping with mental health issues, such as PTSD.
As an ex-veteran himself, this was a cause very close to Tim's heart and Healix were proud to sponsor him in shining a light on the difficulties that veterans face, often as a result of traumas experienced in the line of duty.
Along the way, Tim's strength and determination was tested by equipment failures, extreme fatigue, punishing seas and unpredictable weather. He celebrated Christmas Day and his 48th birthday out on the open water.
Healix International's team of doctors, nurses and fellow security experts were on hand throughout via satellite communications should he have needed advice or assistance. Even with a damaged knee and a painful eye ulcer, Tim gritted his teeth and just kept rowing.
Tim made an epic entrance in to port in Antigua on his 23-foot long, one man rowing vessel "the Kraken", greeted by his family and friends amongst hundreds of other cheering supporters, giving him a race time of 63 days, 2 hours and 37 minutes. Although a little wobbly as he set foot on land, he was elated with his accomplishment.
If you would like to learn more about Tim's challenge or would like to donate to the campaign, please visit www.tamethekraken.org.